Sandra Garrett is a professional member of the American Society of Interior Designers. Sandra was a recognized designer in Chicago, Illinois for ten years, coming to San Diego as a Designer for Treasures Furniture for 6 years, and joined Le Dimora in 2008. She has completed commercial and residential projects in San Diego, Orange County, San Jose, California, Chicago, Illinois, Wisconsin, Saudi Arabia, and Australia. Sandra truly believes a successful Interior Designer interprets the client's personality, with special attention to functionality. The home's design should be secondary to the people in it and that a person's living space is the ultimate form of social expression.
Susie Jones joined Le Dimora in 2010 after owning her own design business for over 20 years. She has served on the Mesa College Advisory Board for their Interior Design Program; wrote a monthly article for Rancho Magazine and served on the Executive Board of the International Society of Interior Designers. Susie draws inspiration from her client's personal tastes, combining it with our resources and her knowledge as a designer, to create an environment that is both functional, durable, beautiful, and unique. "I think a home should be a reflection of the owner's tastes and life experiences." Some of Susie's accomplishments include a California Certified Interior Designer, CCIDC, an Allied Member of the American Society of Interior Designers, Allied ASID, and a member of the International Interior Design Association, IIDA and a past member of the International Society of Interior Designers, ISID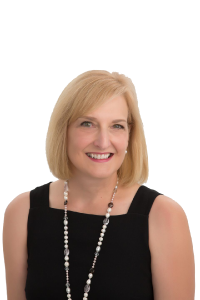 Stacia Valentine received her degree in Interior Design from the Interior Designer Institute, Newport Beach, CA in 2000. She interned with an Orange County real estate developer and was involved in blueprints, floor plans and the design and build process. She was responsible for choosing all of the interior finishes for new custom high end homes and assisted in many remodel projects. Stacia ownedher own design studio at the Laguna Design Center performing interior design for homes, medical offices and hotels. Stacia is a member of the American Society of Interior Designers, ASID. She brings over 15 years of interior design experience to Le Dimora. Stacia and her husband David have been married for 27 years and have two children. They have recently relocated from Orange County to downtown San Diego.
Rose Wiltshire was one of the first designers hired by Le Dimora in 2006, when she was transplanted to California, via the East Coast, from her native England. Rose brings with her many years of experience creating beautiful living spaces for clients in Connecticut and New York, as well as her home country. Rose graduated from the University of Reading, England, with a bachelor's degree in Estate Management, which led her to both new home design and appraisal work in the property industry for over 20 years, before moving to the U.S in 2000. Rose's commitment to "putting my client first, going the extra mile, and providing the very best in customer service", seems to be working, as her growing number of loyal clients will attest to! Indeed, it is this philosophy that has seen Rose travel to Arizona on behalf of clients, in addition to overseeing both large and small projects in Rancho Santa Fe, Santa Luz, and Del Mar. Rose has very proudly just recently become a citizen of the United States.
Kathy Sandler has recently joined the staff of Le Dimora, with over 35 years of experience in the home furnishings industry. The bulk of Kathy's career was spent at Treasures Furniture in San Diego for 17 years. Her specialty is finding exactly the right pieces for client's home and integrating existing art and furniture wherever possible. Most of her clients reside in Rancho Santa Fe and La Jolla. She graduated from Brooks College in Long Beach California with a degree in Fashion Merchandising and is a member of IDS
Jennifer Snyder has 8 years design and model home staging experience. For the last two years, she has worked primarily with owner, Maria Barry, as her design assistant. She enjoys working.side by side with her clients and dynamic design team to create a home that is stylish yet comfortable. She has three teenage children and has been married for 20 years.
Jeanne Sagona is a degreed Interior Designer with two decades of design experience and is a local ASID member. She has earned a reputation for designing interiors that reflect her client's lifestyle and personal taste. Jeanne's experience has given her the ability to focus on the smallest detail while keeping the larger picture in mind. She brings a blend of artistic and updated technical abilities to each project whether you are selecting a chair for your living room or designing an entire home. Her design philosophy is "Your home is the place you go when the day is over to relax, reflect and regroup. How it looks and, most importantly, how it feels and functions is a service provided by an experienced interior designer".